Garage Floor Epoxy Coating System & Removal Services
About Rite-A-Way AZ Garage Door Repair Service
Rite-A-Way Garage Door Service
Unlike traditional garage floor paint which simply dries on the surface it is applied to, our 100% solids, high build garage floor epoxy coating undergoes a chemical reaction that results in a thick coating, tightly bonded to the prepared surface.
We Offer the following Residential Epoxy Coating Systems and Removal Services: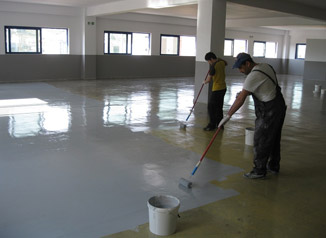 Metallic colors available too. : $6.50 All prices include clean up sand and grind.
Garage Door Roller Repair & Replacement